Consider these inspirational greeting card quotes:
Do what makes you happy, be with those who make you smile, and laugh as much as you breathe.
Don't think too much, just do what makes you happy.
If it makes you happy, no one else's opinion matters.
Life is short, so do what makes you happy.
Sometimes it feels like "happiness" in this life is the goal or the finishing line in people's mind's eye. This worldly wisdom permeates our culture from advertising, to music, movies, tv, youtube, digital gaming and social media. So many facets of our daily input comes from this worldly thinking. We can see this influence in our parenting, our anything-goes sex culture, our marriages, our work and career choices, our growing drug and homeless problem. With all this worldly input we can come to believe when life gets hard we should walk away and start something new that we think will make us happy. I find myself thinking maybe something is wrong with me if I can not seem to make my life easier where I am at or that if I were a stronger person I would find a solution to make all the hard things in life fall into a place of ease.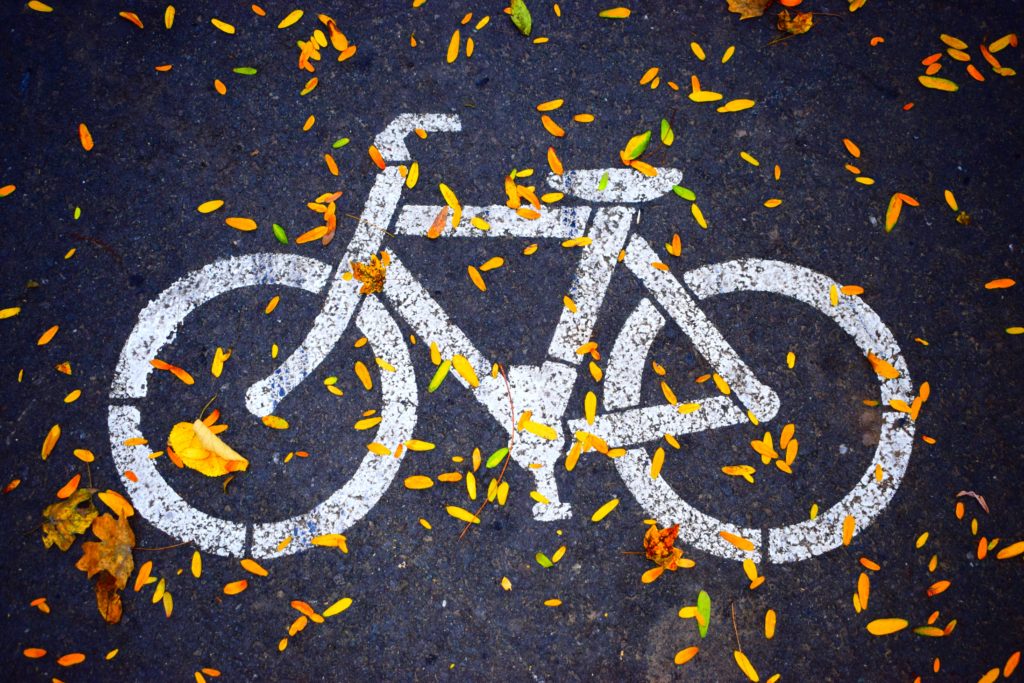 Then the answer came to me the other day as I was riding my bike. Something so simple. Something we all know, but seems easy to push away for the desire of ease and comfort. I started riding my bike this past spring and have been putting on the miles. Some days I think as I ride how lovely it would be to stay in an easy gear. A gear where your legs are moving quickly. It is easy; no sweat, no breathlessness. At first thought it seems lovely to think, "Oh, I could do this all day." Not a lot of effort. But with little effort comes little return. When I keep it in low gear there is not a lot of resistance to keep me moving forward. I end up slowing down. I can not push my body forward. It almost feels like I am moving in slow motion, but my legs are spinning around and around. That is not my goal. My goal is to get in shape, to stay in shape, make better time, go faster and make it to my end goal landmark and make it there slightly faster than last time. Keeping the ease and comfort not only slows me down from getting to my there and back, but it also keeps me from attaining long term goals of staying fit and gaining more endurance. With little or no resistance I will find it hard to reach my goals.
Isn't that true of life? If ease and happiness is what we are aiming for, we will never reach our end goal. Resistance provides us the ability to move forward. Maybe only through resistance can we grow.
Therefore, having been justified by faith, we have peace with God through our Lord Jesus Christ, through whom also we have obtained our introduction by faith into this grace in which we stand; and we exult in hope of the glory of God. And not only this, but we also exult in our tribulations, knowing that tribulation brings about perseverance; and perseverance, proven character; and proven character, hope; and hope does not disappoint, because the love of God has been poured out within our hearts through the Holy Spirit who was given to us.

Romans 5:1-4
Consider it all joy, my brethren, when you encounter various trials, knowing that the testing of your faith produces endurance. And let endurance have its perfect result, so that you may be perfect and complete, lacking in nothing.

James 1:2-4
What will these trials and these struggles gain us? What is our end goal? Resistance produces endurance, which produces character. As we live out our faith rightly, choosing to work through the hard things of life, we will become more Christ-like. We will be made more complete in Him. At times we need to choose to stay in a struggle, to persevere through it in order to grow in character and Christ likeness.
The Challenge: I pray the next time we tell ourselves to choose the path of least resistance or whatever path we think will make us happy, we would stop, think, and pray if it is the path of growth, character building, and will further us to the end goal of Christ-likeness.
---