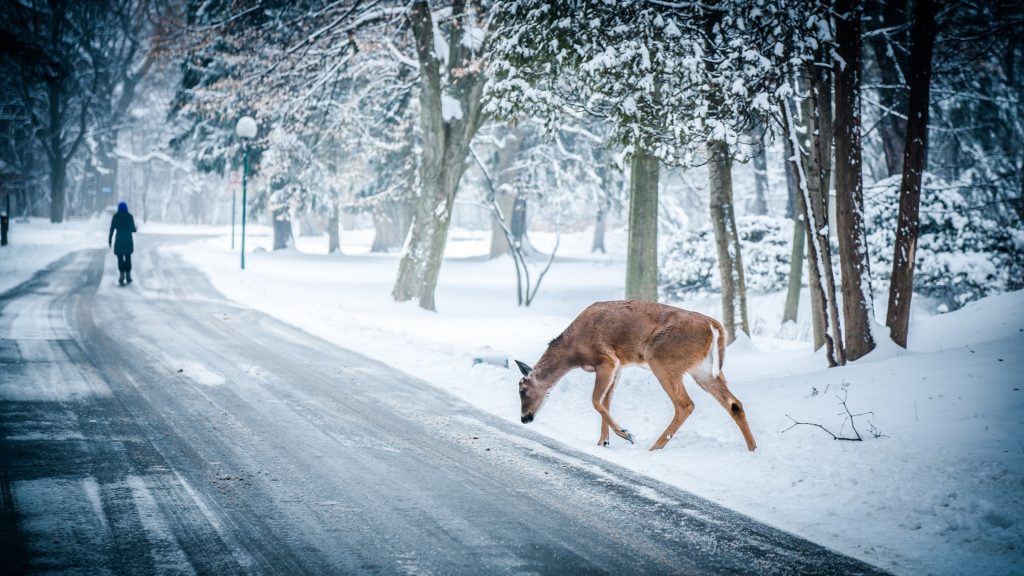 It was not snowy today, but it was a brisk fall bike ride. As I rode down the beautiful bike trail I saw a deer on my right. I slowed down a bit, but the deer jumped right in front of me to the other side of the path and then another deer in the forest on my left ran right in front of me to my right. They crossed the path at the same time right in front of me. I was thinking that was so weird. Instead of running deeper into the forest, they both decided to run in the opposite direction of where they were heading. When they got scared they turned around and ran.
This reminded me of this TED Talk I watched this morning called, "What I Learned From 100 Days of Rejection". Jia Jiang chose to grow from experiencing rejection and learned many lessons of self-discovery. He gave himself a daily goal of doing something he believed would bring rejection for 100 days. Through his first quest he learned two things. He learned he runs away from rejection and he learned other people do not always have bad intentions when they rejected his ideas or requests. He learned to not just run away from rejection or his fear, but that when he engaged with the person he could negotiate and people were in general willing to come up with a solution that would be agreeable to both he and them.
Back to the deer. I mused that they were scared. They did not stay still and instead of continuing in their forged direction they ran the opposite way. I see myself in this analogy. My gut reaction to opposition of my ideas, wants, or desires is to run, and not forward, but runaway. I often choose to let that rejection to be the final word on the matter instead of engaging and coming up with a mutual solution. It may be a matter of trust in people. But then again maybe it is a matter in trusting God, believing that He desires to give me my desires if I ask, stay engaged in the process, and rely on Him instead of running away with the first sign of opposition.
A passage comes to mind:
 Ask, and it will be given to you; seek, and you will find; knock, and it will be opened to you.  For everyone who asks receives, and he who seeks finds, and to him who knocks it will be opened. Or what man is there among you who, when his son asks for a loaf, will give him a stone?  Or if he asks for a fish, he will not give him a snake, will he? If you then, being evil, know how to give good gifts to your children, how much more will your Father who is in heaven give what is good to those who ask Him! In everything, therefore, treat people the same way you want them to treat you, for this is the Law and the Prophets.

Matthew 7:7-12
---